We're excited to announce a special pack of spring frames for ImageFramer.
The frame pack includes 60 frame designs in various styles and it's available for purchase for only $4.99.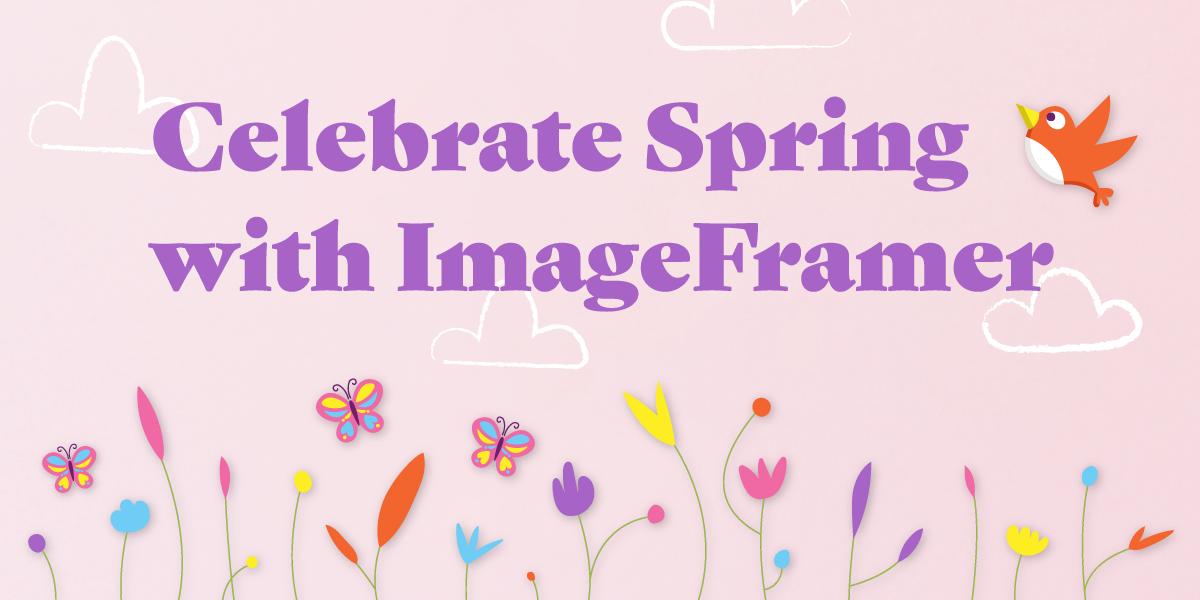 Celebrate the spring season with ImageFramer by adding bright and colorful frames to your photographs!
The frames feature floral patterns and other spring-themed designs such as butterflies, hearts, birds and clouds.
Frames in the Spring Frames Pack

April

Aurora
Blossom

Blue Floral Pattern
Bright Butterflies

Bright Flowers

Burnt Orange Flower
Butterflies

Clover Pattern

Cobalt Blue Flower

Colorful Butterflies

Colorful Floral Pattern

Coral Floral Pattern

Counting Clouds

Cute Bird Pattern

Cute Bird

Cute Bunny

Cute Butterfly

Dancing Butterflies

Dark Green Clover

Dawn

Floral Green Pattern

Flourish

Fresh Flowers

Green Clover

Green Leaf

Happy Place

Lemon Yellow Flower

Lilly Pad Ladybug

Lilly Pad Pond

May Flowers

Orchid Pink Blossom

Orchid Pink Flower

Pink Heart

Purple Tulips

Ruby Red Blossom

Ruby Red Flower

Simple Flower 1

Simple Flower 2

Simple Flower 3

Spring Clouds

Spring Colors

Spring Flower

Spring Flowers

Spring Fun

Spring Is Here

Spring Pattern

Spring Purple

Spring Umbrella

Sunny Days

Vibrant Flowers

Watercolor Bird

Watercolor Butterfly

Watercolor Flower

Watercolor Heart

Watercolor Leaves

Watercolor Pattern

Wild Butterflies

Yellow Flower

Yellow Ladybugs