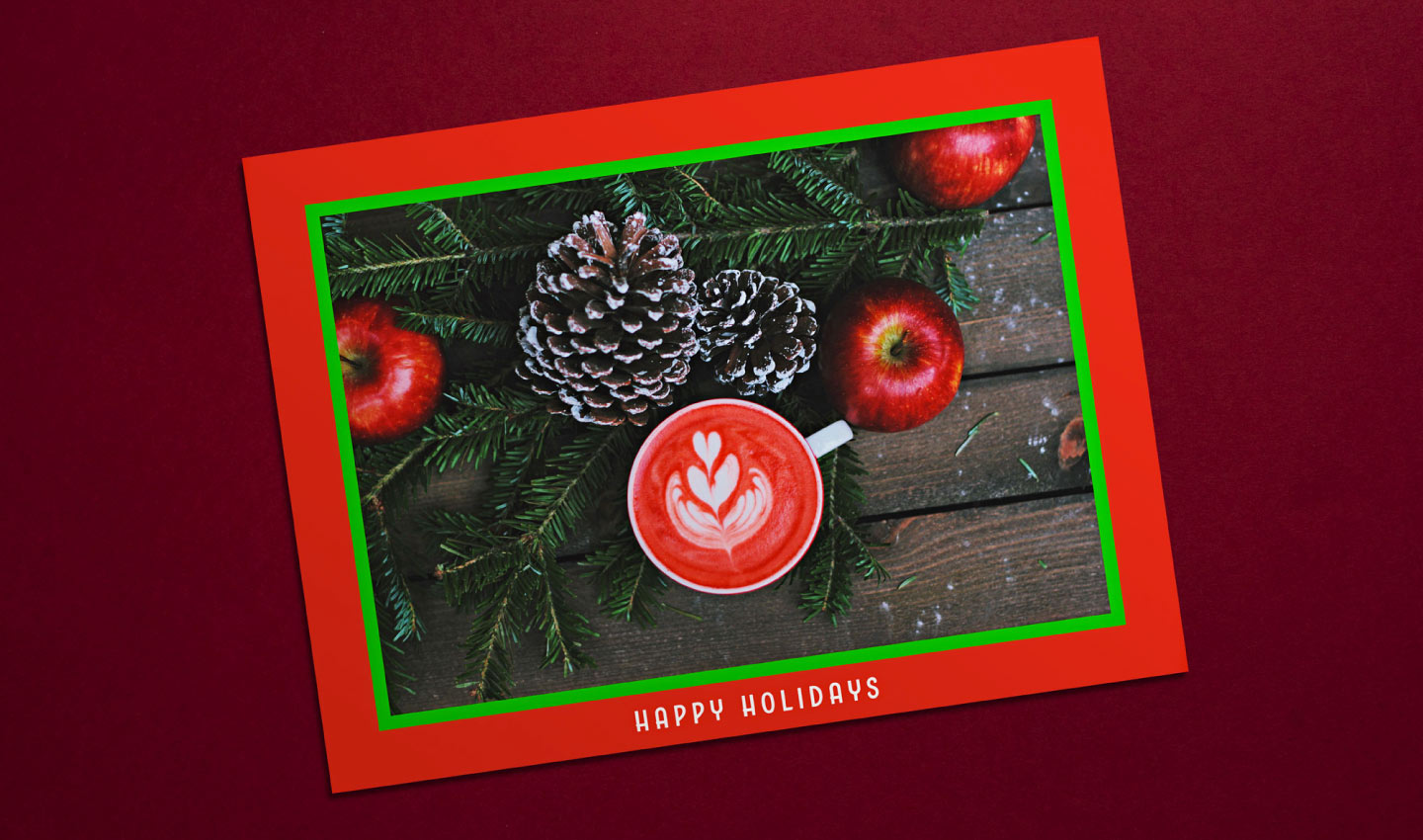 If you want to add borders or mats to any photo, you can do so with Photoshop. Although ImageFramer has hundreds of designs available at your fingertips, we are going to provide you with a tutorial that shows you how to create a border in Photoshop.

Launch Photoshop and open your photo
In this tutorial, we're going to use a winter-themed photo downloaded from Unsplash.

Unlock the photo layer
From the Layers panel, unlock the layer that contains your photo by clicking on the lock icon so that edits can be made.

Enlarge your canvas
Navigate to Image > Canvas Size and add the desired amount of pixels that will appear around the outside of your photo. Note: Make sure the Relative box is checked and the Anchor is set to the center square.

Create a border color
Choose Layer > New Fill Layer > Solid Color and set the color to something that will complement your photo.

Send the border layer to the back
Drag the border layer below the image layer in the Layers panel.

Edit border color (optional)
If you're not happy with the border color you selected, you can change it by double-clicking the color in the Layers panel.

Add another border color
In this tutorial, we're going to add a second border for extra pizzazz! Click the fx icon in the Layers panel and choose Stroke.

Adjust stroke width and color
In the dialogue box, adjust the stroke width by playing with the slider bar or enter a number of pixels. Next, change the color by clicking the Color Box.

Add a text layer
Once you're happy with the border, add a message by creating a new text layer. In this tutorial, we typed out Happy Holidays and set the font to Boucherie Sans Bold which is available on Adobe Fonts or for purchase here directly from typeface designer Laura Worthington.

You're finished! Try it in ImageFramer
Thank you for taking the time to participate in one of our tutorials. Did you know that you can make this same border in ImageFramer? ImageFramer specializes in borders and frames, which makes it the perfect app for creating designs like this. View the tutorial and learn how to quickly create custom borders with ImageFramer.