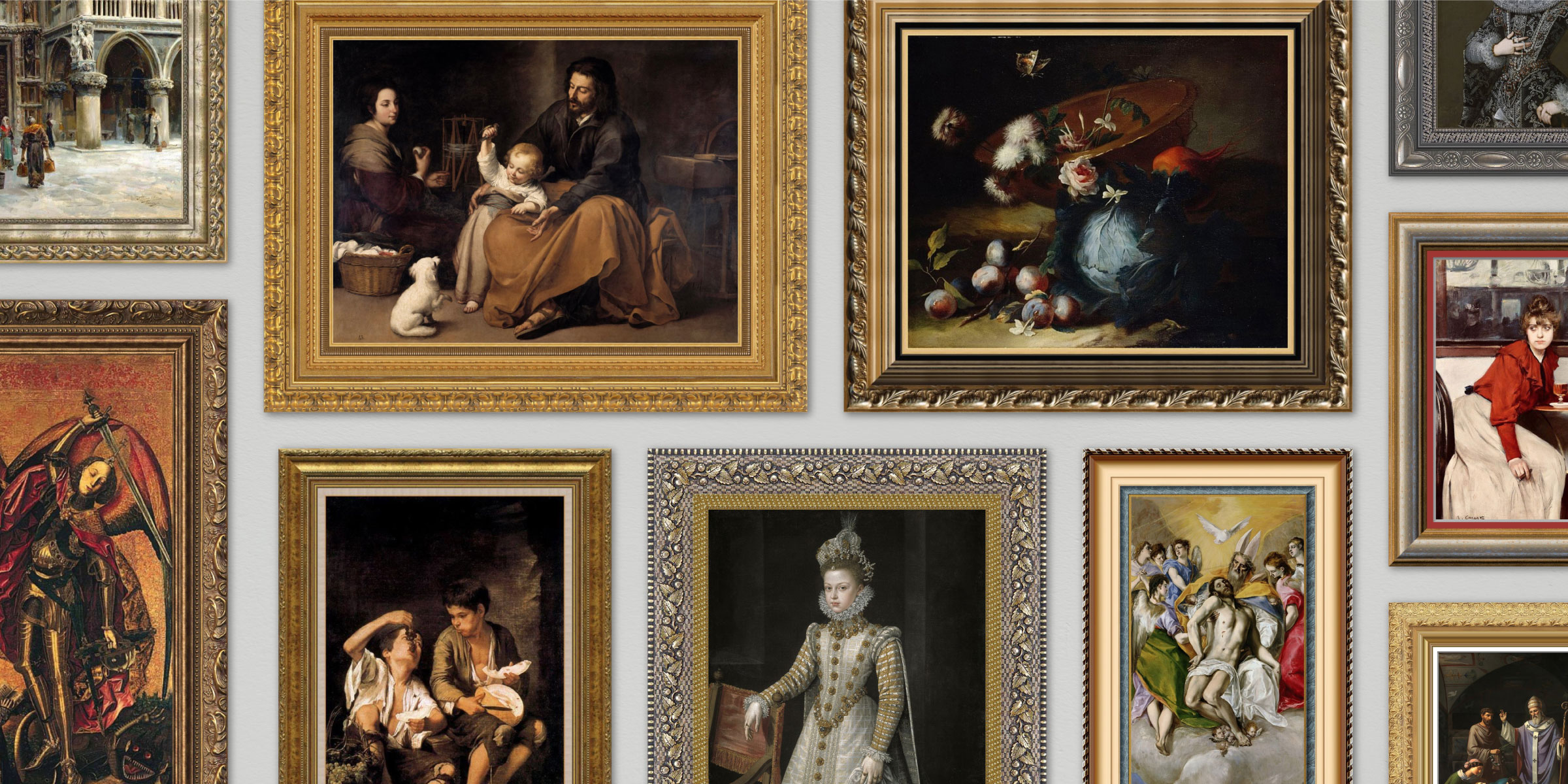 Arnaldo wished to create a true virtual museum, and as such, he knew the art needed to be framed.
"I started my Facebook group because I realized that even though there were other groups with similar interests, none of them was truly giving the experience of being fully in an art gallery. There were pictures of paintings being posted but that's just half the experience. In order for one to feel like one is actually experiencing a virtual museum composed of virtual galleries, having frames on the artwork is vital as is knowing the title, who the artist is, where it's located, and which year it was painted. That's the whole art gallery experience that I wanted to offer with my group."
And that's where ImageFramer came in.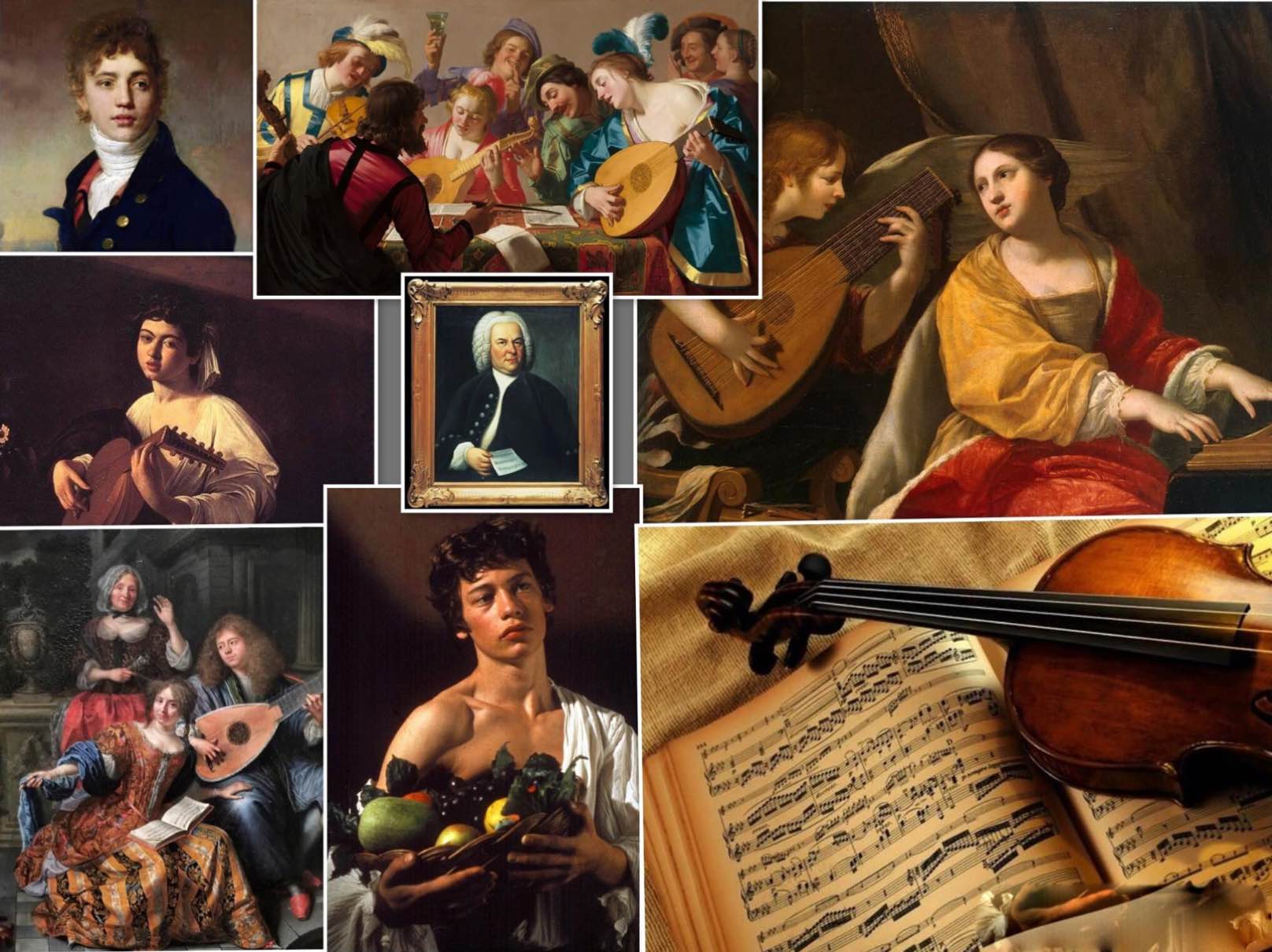 Each of the Virtual Museum's over 123,000 members, who hail from around the globe, can share up to three images a day. Members are responsible for finding the public domain images (typically on museum websites) and researching the painting's title, year, artist, current location and other details. (These instructions are shared with group members in English, Arnaldo's native Italian, French, Spanish, and Russian.) After an individual member posts a picture, Arnaldo then chooses the perfect frame.
"My idea was that I would invite people to post beautiful artwork pictures that they have, and then I, as an administrator of the group, would add a value to it by finding the best frames for them to give people that true experience of being in an art gallery in general and in a virtual museum particularly. This is when I came across your software and fell in love with it. It was truly exactly what I was looking for!"
ImageFramer 4: Your art. Showcased.
Download the best-in-class Mac app for adding photorealistic frames and mats to photos and artwork today.
Arnaldo explains his workflow as follows.
"When an image is presented to me, I take a digital copy. If a high-quality image wasn't posted, I look for a high-quality image first. I spend a few minutes looking at the artwork and thinking what frames would go best with it. Initially, this used to take me five minutes to decide, but now that I have more experience with ImageFramer, immediately creative juices start flowing in my mind about the kind of frames that would go best with which artwork. That's when I open up your amazing software, pick a mat that best suits that painting and finally go through trying some of the frames until I find the right one. The process is very simple, and the fact that I can see the mat and frames changing right before my eyes before I pick the final one makes my job even easier."
How does he choose which frame best fits a particular work of art?
It's all experience. I have visited so many art galleries in my life, and have always been fascinated not only by artwork, but the artistry that goes around choosing the right mat and frame for that artwork. People sometimes don't pay close attention to the frames, but I think their mind still is paying attention to it unintentionally. If you put an ugly frame on a beautiful artwork, you'll see how many people would notice that. That, in itself, is a testament to how important framing is for an artwork. Framing is an art form in itself!
When about a hundred images have been shared and framed, Arnaldo then weaves them into a video gallery, set to a beautiful classical music soundtrack. Here too, his early years inspire him.
"Growing up in Egypt, I came across music from different parts of the world including classical music. Listening to a variety of genres allowed me to fine tune my ear to the right kind of music at an early age."
How did Arnaldo's childhood help mould him into the knowledgeable art lover and virtual museum administrator he is today?
"I became interested in art in general, and particularly Renaissance and Baroque art at a very young age. My parents were Italian, but we were living in Egypt. So, even though I was born and raised in Egypt, my family ties were in Italy. In my days growing up in Egypt, when people of European ancestry wanted to communicate with each other –be it Italians, Greeks, or French—the people communicated with each other in French. Besides knowing my maternal language, Italian, I grew up learning French. With the ability to speak French and Italian, I grew up in an environment where talking about arts of all kinds, communicating through art and living art was a way of life. My first experience with artwork was the artworks displayed inside our church. Like many, I was amazed at how an artwork, whether religious or not, can move people and reduce them to tears."
Here at Apparent Software, makers of ImageFramer, we're honored to provide a tool to easily bring beauty and joy to social media through the framing of crowd-sourced classical artworks. Thanks for choosing ImageFramer, Arnaldo Attallah Montis Ali! Learn more about the Virtual Museum of the Renaissance and Baroque Era on Facebook.
Do you have a story to share about how ImageFramer helps you achieve your professional or personal goals? Contact us; we'd love to learn!
ImageFramer 4: Your art. Showcased.
Download the best-in-class Mac app for adding photorealistic frames and mats to photos and artwork today.