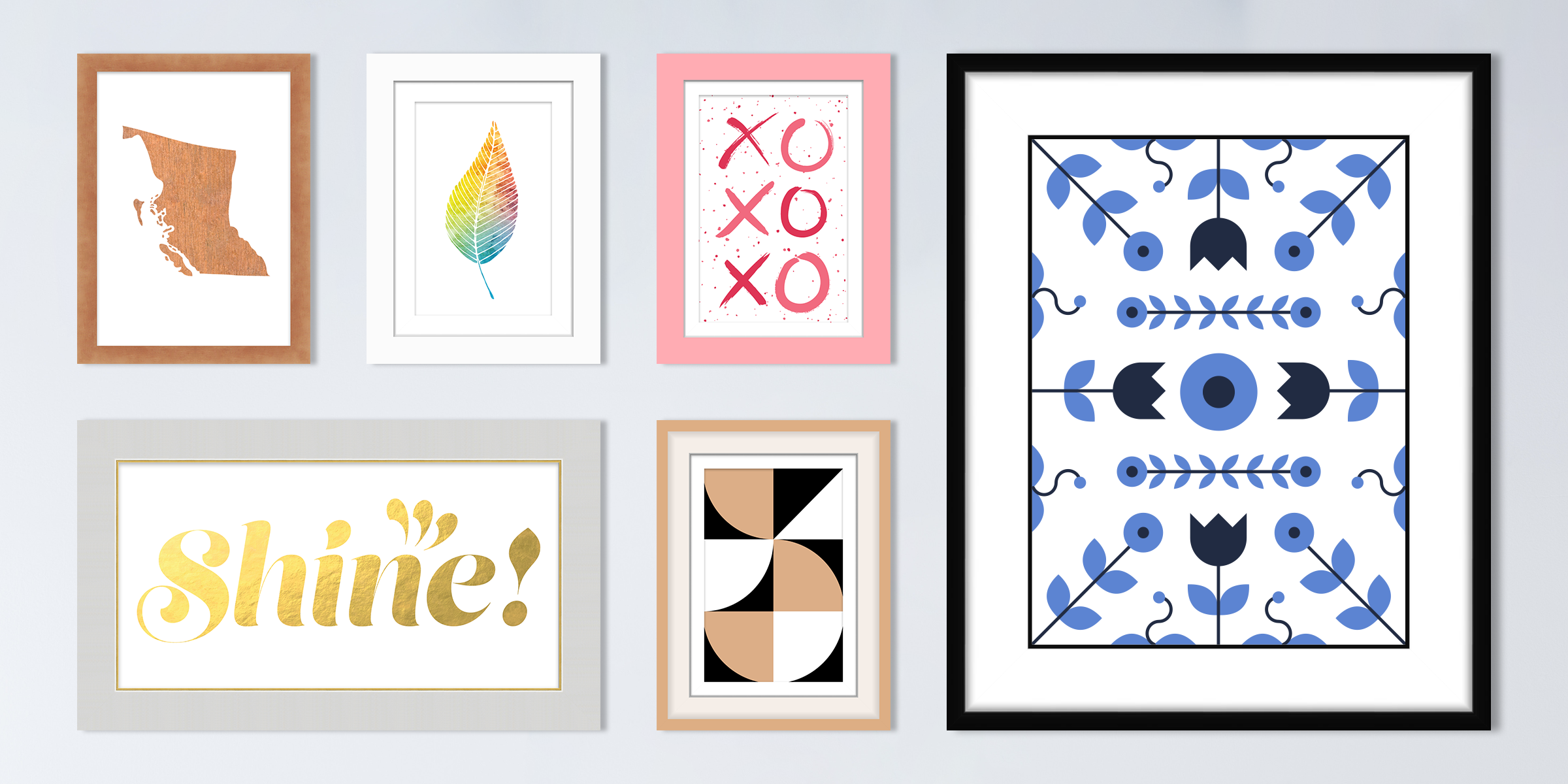 Improve Your Etsy Shop with ImageFramer
Tired of using the same old stock frames for your Etsy shop? The ImageFramer Mac app has plenty of digital frame options that will make your art and collectibles stand out. ImageFramer allows you to easily add frames, mats and borders to your artwork.
ImageFramer 4: Your art. Showcased.
Download the best-in-class Mac app for adding photorealistic frames and mats to photos and artwork today.
Thousands of Etsy shopkeepers are using the same frame mock-ups for their work. Separate yourself from the pack and get access to over 800 digital frame designs and impressive features such as:
Flexible Frame Width
Frame width can be easily changed independently of image size.
Color Adjustment
Customize frames by adjusting brightness, saturation, or colorizing the whole frame.
Extremely Versatile
Add text or image overlays, add multiple mat layers, control shadows and more.
Compare and Save Designs
Easily preview and compare your frame design variations to select the perfect one.
Availability and System Requirements
ImageFramer 4 requires OS X El Capitan (10.11) or higher. If you use OS X 10.8 to 10.11, download version 3.4. If you use an earlier OS X version, download version 3.1.2.
 "The selection of frames has been very helpful." — Yolanda Bistany
As a former art gallery owner, Yolanda Bistany describes herself as a tireless collector. With an extensive collection of carefully stored personal and family treasures, she launched her Etsy store in 2015 to help set them free.
"My shop currently features vintage treasures for the home and personal items, art photography, notecards, wall art for home décor, plus many gift ideas."
Yolanda has a strict set of criteria to choose items for her store. Quality, originality, and condition are important. She carefully researches and photographs each item, then edits each image as appropriate before adding them to her store. Adding a border helps the images stand out.
"I was making an awkward effort using [things like] computer art to put mats and frames around my photo art. [Using ImageFramer] I can easily select compatible colors for the mats and select the appropriate sizes."
Yolanda's children gave her ImageFramer as a gift to help make her work easier, and now she uses it daily. ImageFramer also gave her new services to offer her customers, which she calls faux mats — an affordable way to enhance each piece of art.
"I offered custom framing in my art gallery for many years. Searching for mat colors, measuring, and custom cutting was expensive and time-consuming. These printed mats have the appearance of detailed bevels. They are available in colors to totally complement the artwork. Once framed and on the wall, it is very difficult to tell the difference between a custom cut mat from a framing store and the printed faux mats."
"This shore bird arrangement shows how the extra blue mat—selected from a color in the photographs—brings a cohesive look to the grouping. The outer mats are all the same light grey color."
Here at Apparent Software, makers of ImageFramer, we're honored to provide a tool that enhances photographs and works of art. Thanks for choosing ImageFramer, Yolanda Bistany! Check out Yolanda's Etsy shop that features beautiful vintage treasures.
Do you have a story to share about how ImageFramer helps you achieve your professional or personal goals? Contact us; we'd love to learn!
ImageFramer 4: Your art. Showcased.
Download the best-in-class Mac app for adding photorealistic frames and mats to photos and artwork today.