We're happy to announce improvements in text overlay layers in ImageFramer 4.2. Two areas now work better:
Text overlay layers will now keep font size when you enter more text. The layers will expand horizontally as more text is added instead of the previous behavior. We're not even sure now why this past behaviour made sense. The reason must have been lost through the history.
Text layers will now align the text itself to the left, center or right edges depending on where the layer is located. So, if you drag the text to the center of the image, the whole paragraph of text will be centered. If you move it to the left, then it will be aligned left. It's convenient.
These two changes combined alleviate most of the previous limitations of text layers, without changing how you work with them. Older templates that will load and display as previously but will work like in version 4.2. New templates with text overlays will only be sized correctly with ImageFramer 4.2 and later. More changes in this version are listed below the image.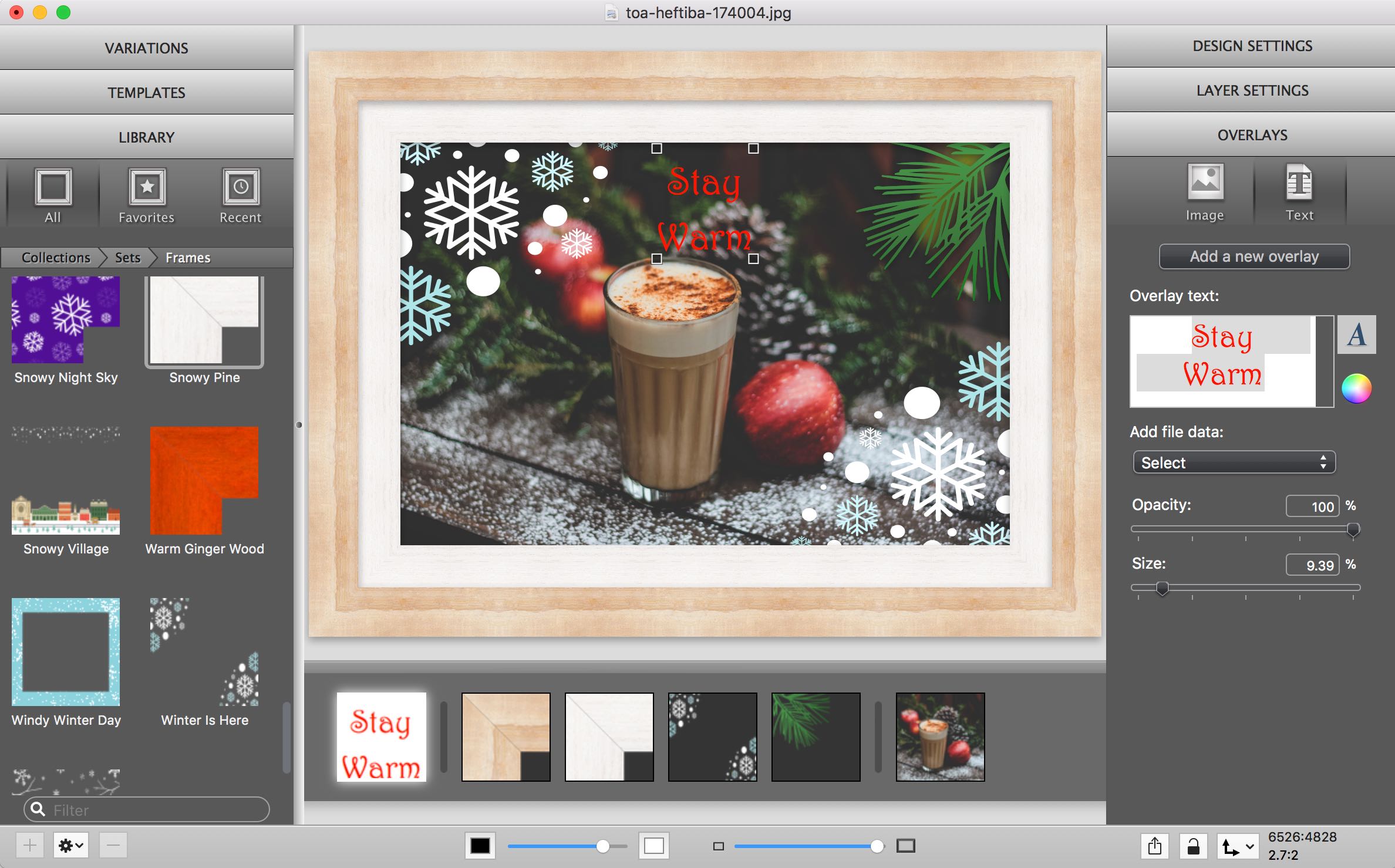 Additional changes in ImageFramer 4.2 include the following:
ImageFramer 4: Your art. Showcased.
Download the best-in-class Mac app for adding photorealistic frames and mats to photos and artwork today.