Users of ImageFramer come from different professions and include traditional painters, digital artists, custom framers or printers. Photographers benefit from ImageFramer as well, and today we'll see how it can be used to spice up or images and prepare for a presentation.
First I dropped this photo of a squirrel onto ImageFramer's window. I've got to tell you, I probably had cat's reflexes that day — catching a squirrel on a camera is no easy matter.

The photo already has a dark vignette applied to it in Lightroom but I wanted to add some mood there. ImageFramer has some nice monochrome oval frames that can be coloured for the desired effect. These are located in the "Artistic" collection, "Oval" set. I've chosen the one named "Chaos", added it and toned it a bit to a bright warm colour.
I think it brings even more focus to the subject of the photo while adding this frost-like appearance, fitting the snow in the shot.

From here I've added three layers of simple colour mats: a dark one, a white and another wider dark over the top. I made the outer mat wider on the bottom side because I wanted to add text there.

Finally, I added a Text Watermark, placed it on the bottom part of the outer mat, selected a font that I liked, changed its colour to white and here's the final result: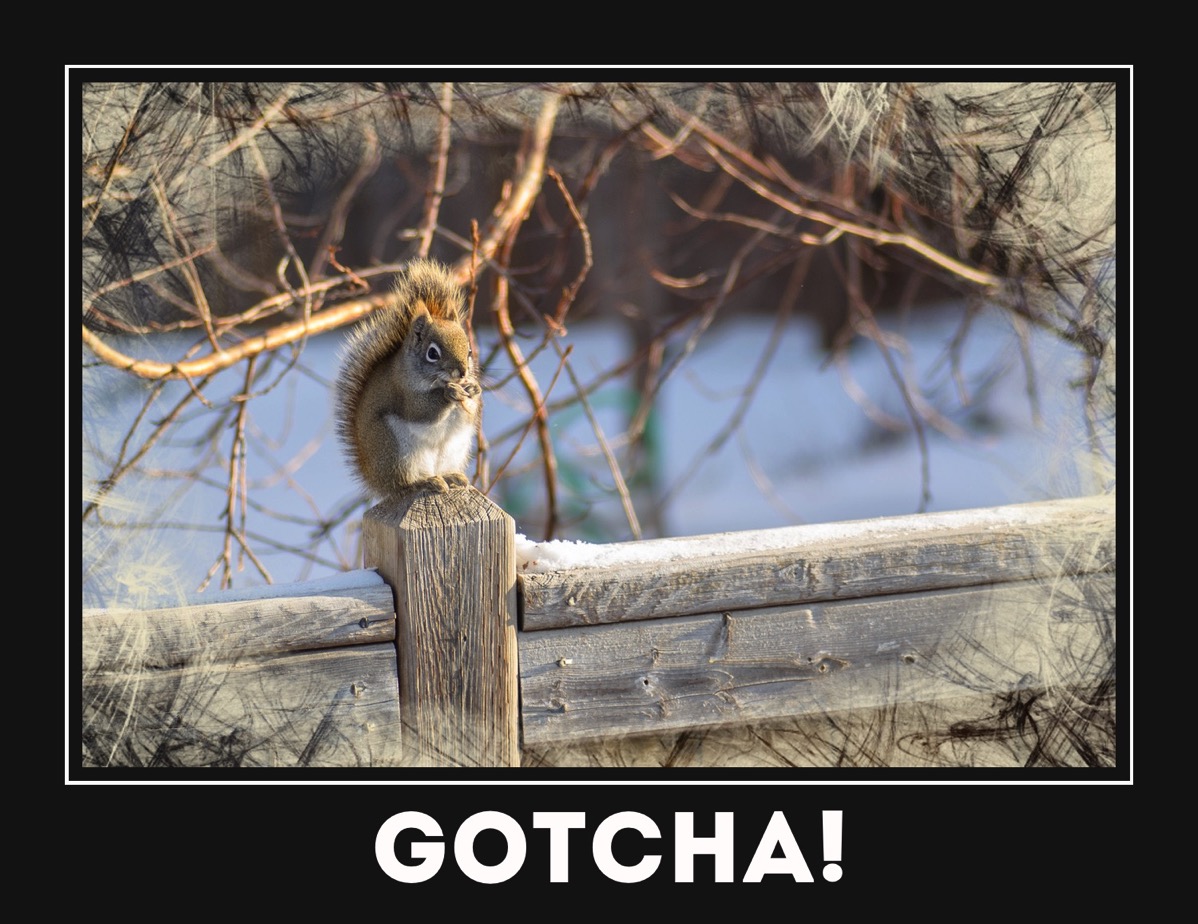 In fact, ImageFramer has a preset template for these poster-like looks and a double-clicking on it will create the design below in a second. Change the text and you're done.

There are many more creatives ways you can use ImageFramer to improve the presentation of your photographs. Let your imagination surprise you!
Download ImageFramer and see what you can come up with. Then post your results on ImageFramer Facebook page.
ImageFramer 4: Your art. Showcased.
Download the best-in-class Mac app for adding photorealistic frames and mats to photos and artwork today.