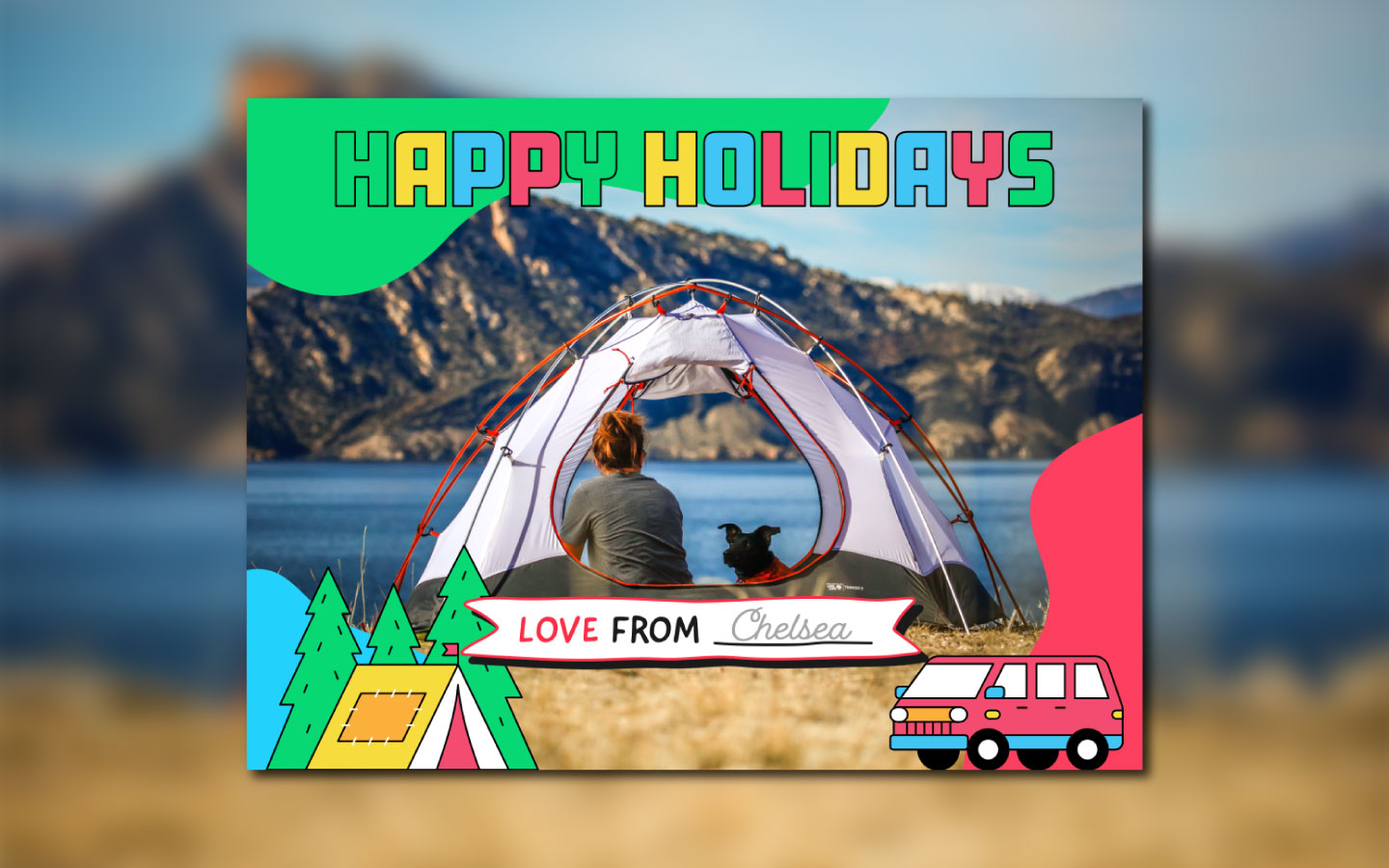 The new Card Creator Pack is a huge addition to ImageFramer. This new pack lets you mix and match over 100 original artist-created design elements to create custom greeting cards for every occasion. Christmas cards? ✅ Birthday cards? ✅ Save-the-dates? ✅ Fun, playful custom letterhead? ✅ That and more is all possible.
Ready to get started? Open ImageFramer and follow along with this step-by-step guide to creating a personalized holiday card with the Card Creator Pack.

Select the card background
For this tutorial, you can use a photo that suits the overall message of your card or select a subtle background from our set named Card Backgrounds, which you can find in the Card Creator collection.

Choose a border
Find a border in the set named Borders that complements your background image. (Here, we've chosen Shapes 02.) There is no exact order when it comes to making your own cards, so these steps can be rearranged to your liking.

Express yourself!
Navigate to the set Phrases, and find the wording that will convey your card's message.

It's all in the details
If you're not a fan of minimalism, you can add more details from sets like Graphics, Text Lines, and Phrases. In this post, we added another graphic from Phrases that allows us to sign our name.

Sign your card
Spread the love and show your loved ones you care! Add your name by navigating to the panel on the right and select OVERLAYS. Next, choose Text, then click the button that says Add a new overlay and type your desired text. You can also print the card out and sign your name by hand.

Save it out and send it!
Once you're happy with your card you can save it to your computer. Finally, navigate to your saved card and email it to your loved ones or make a post on social media!
ImageFramer 4: Your art. Showcased.
Download the best-in-class Mac app for adding photorealistic frames and mats to photos and artwork today.