This morning's beautiful hoarfrost needed just a little touchup from ImageFramer to add some more of the frosty mood.
The frame is called Chaos (can be found in the Artistic collection, Oval set). It's a monochrome frame that was colourized to a purplish colour and made half transparent to make it blend better with the rest of the photo.

Chaos
Speaking of ImageFramer, a new update is in the works with some nice improvements to workflow and some new frames as well. Stay tuned.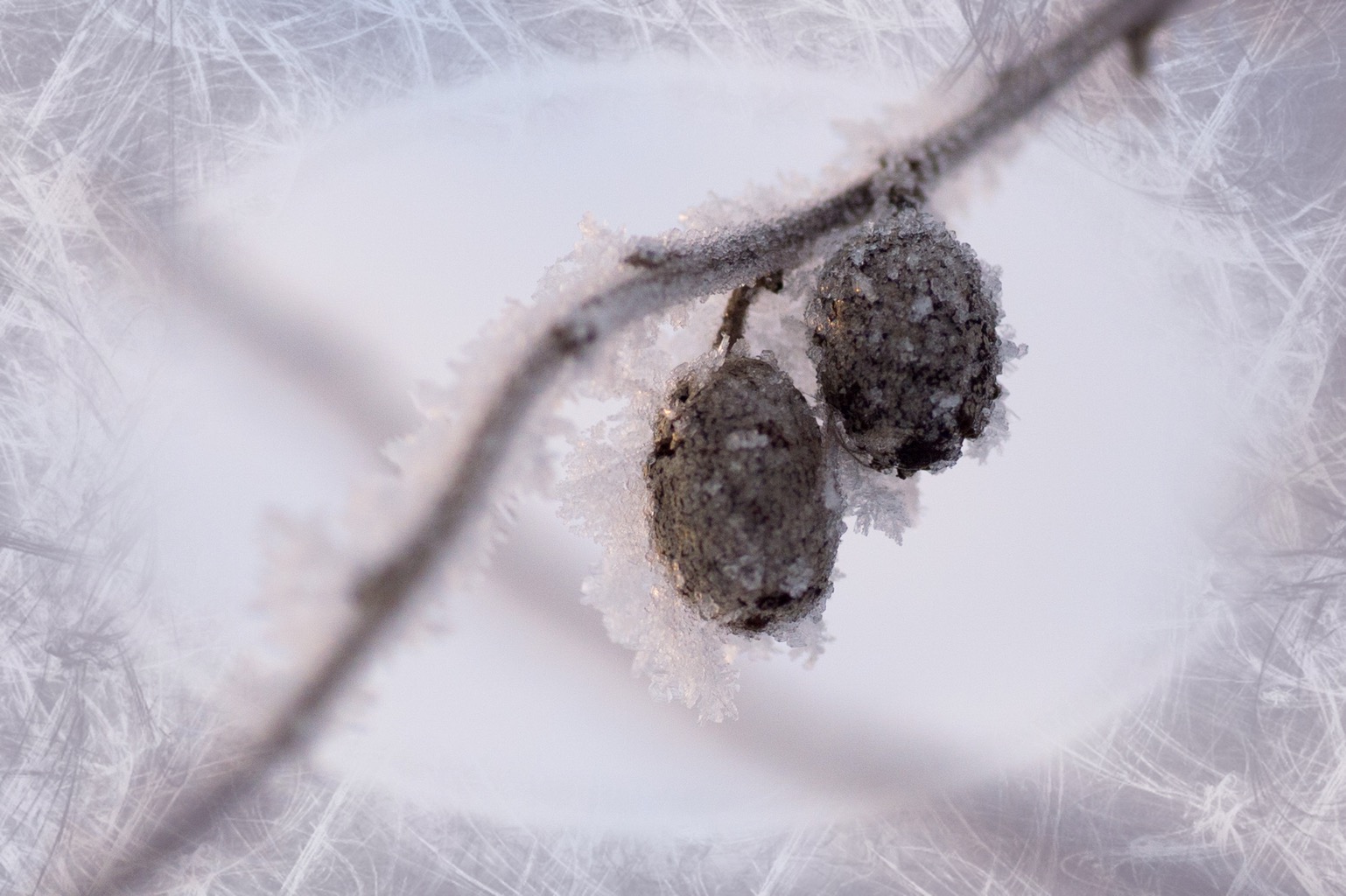 Have a warm day, everyone!