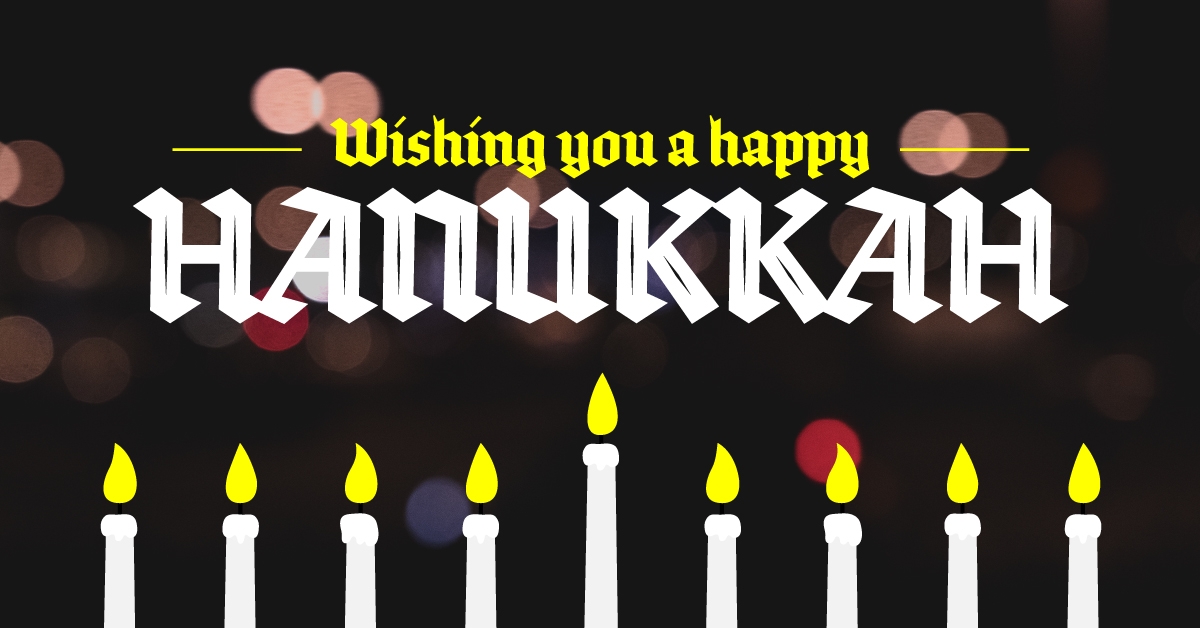 Love taking cute photos of your children, your pets, or perhaps just your delicious latkes and sufganiyot at Hanukkah? Us too! Now, kick celebrations up a notch with 14 delightful new Hanukkah frames, added for free to the Holidays and celebrations collection. There's a little something for everyone and every use, from greeting cards to social media posts to printed frames. Here's a sneak peek:

Dreidel 2

Happy Hanukkah

Menorah 2

Traditions

Star of David

Tree
Like all ImageFramer frames, new designs from the Hanukkah set can be layered with other designs from this or any other set. Standard and Pro users can add text and graphics overlays too—the possibilities are limited only by your imagination!
The new set should download automatically when you next launch ImageFramer. To download manually, open the app, then choose Check for Library Updates from the ImageFramer menu. Happy Holidays from ImageFramer—and stay tuned for more seasonal goodies to come!
ImageFramer 4: Your art. Showcased.
Download the best-in-class Mac app for adding photorealistic frames and mats to photos and artwork today.