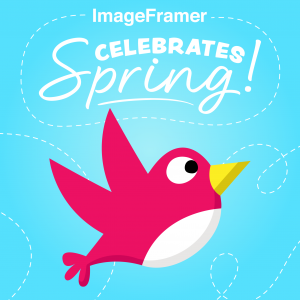 Love the springtime sounds of birdsong and the bright pop of colorful flowers? We do too! The ImageFramer team is excited to announce our first-ever sticker pack for Apple Messages: ImageFramer Celebrates Spring.
Included in this pack are 28 custom images and sayings, perfect for livening up any chat, including and especially photo messages! Parents, this pack is rated Ages 4+; it's fine for any member of your family who likes to send and receive Messages!
ImageFramer Celebrates Spring is available from the App Store in the Stickers category, within the Animals & Nature subcategory. It retails for just 99 cents.