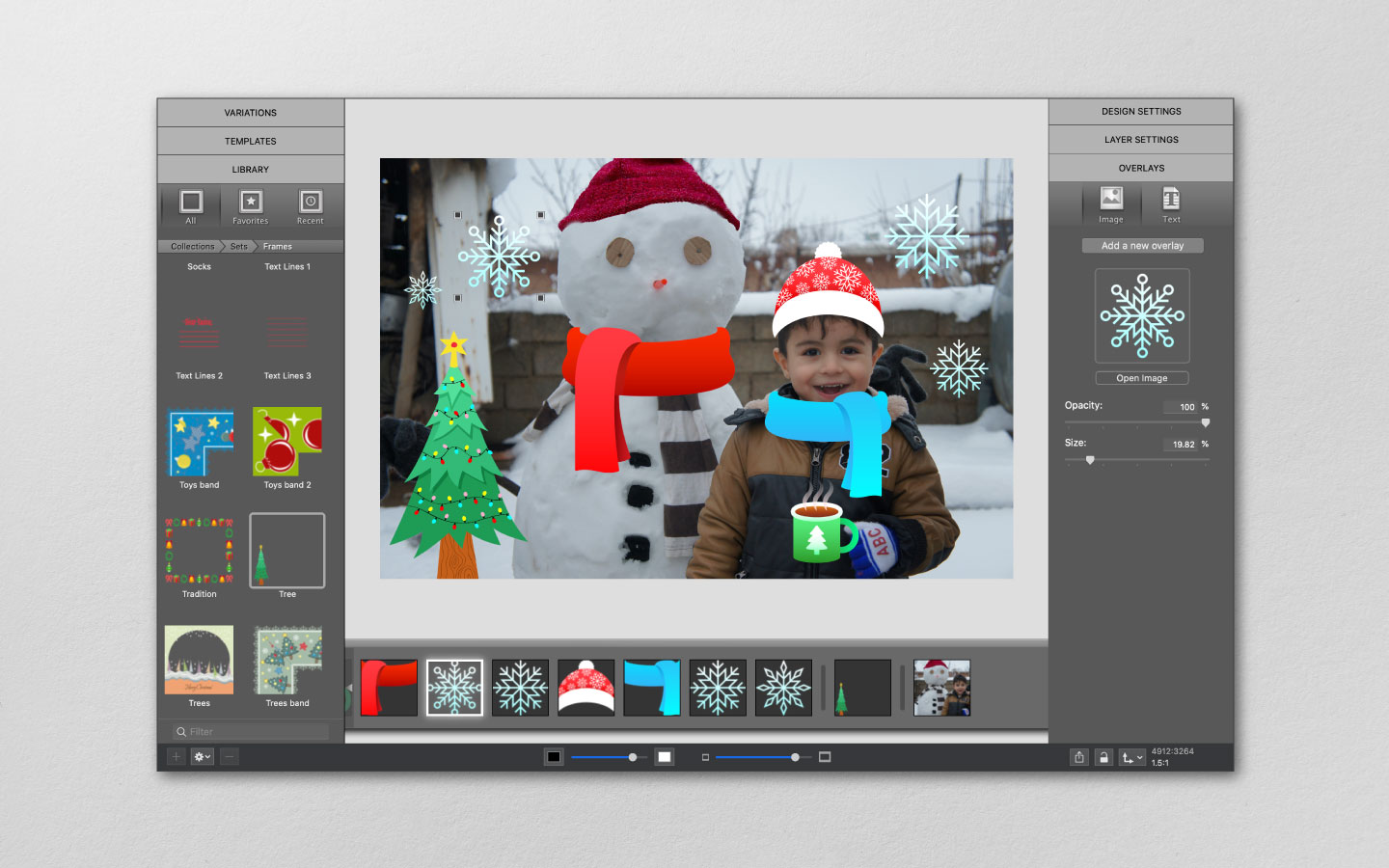 In case you missed it, we launched an Etsy shop where you can purchase some of your favorite Apparent Software images! Each file is a high-quality transparent PNG so you can use them in your digital planners and in ImageFramer! In this tutorial, we will use one of our new digital sticker sets available on Etsy to create cards and decorate photos.
Open ImageFramer and add a photo
For this tutorial, we will create a holiday card that can be emailed or printed out and delivered in person. Start by dragging and dropping a holiday or winter-themed photo into ImageFramer.

Download your sticker files
Our Etsy shop offers hundreds of original, hand-drawn images that can all be used as overlays in ImageFramer. If you do not own transparent PNGs or would like to purchase and download more, you can do so by visiting ApparentDesign on Etsy. In this tutorial, we will use sticker files from our Winter Holiday Digital Frames + Stickers Bundle.

Access your sticker files
Once you have made a purchase, you'll see three files in Downloads:
1. A .zip archive
2. A GoodNotes URL.rtf file
3. ApparentDesign_instructions.pdf
Unzip the zip archive to find every image as a high resolution transparent PNG. Import them wherever you like and navigate to that folder when you add a new overlay in ImageFramer.

Start creating
Editing photos and creating fun images is incredibly fast and simple with ImageFramer. Although our frames usually steal the spotlight, we're going to let our overlays shine in this tutorial. In ImageFramer, navigate to the panel on the right and click OVERLAYS.

Click Add a new overlay and then Open Image.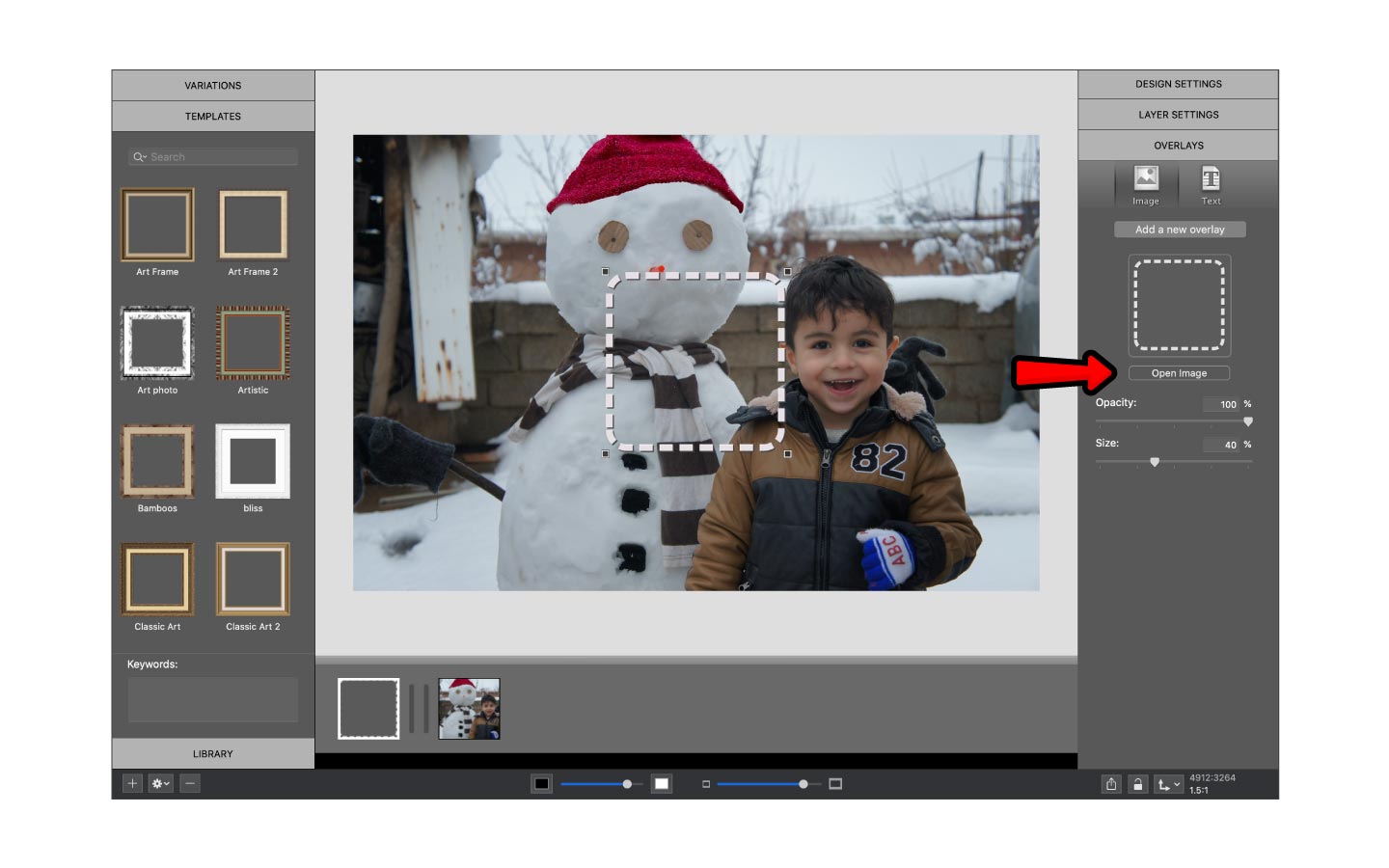 Once you see the file browser window, find your downloaded folder of transparent PNG stickers and open one. We are going to start with Winter_Sticker_01 which is located in stickers_winter under the Winter_Holiday_Bundle.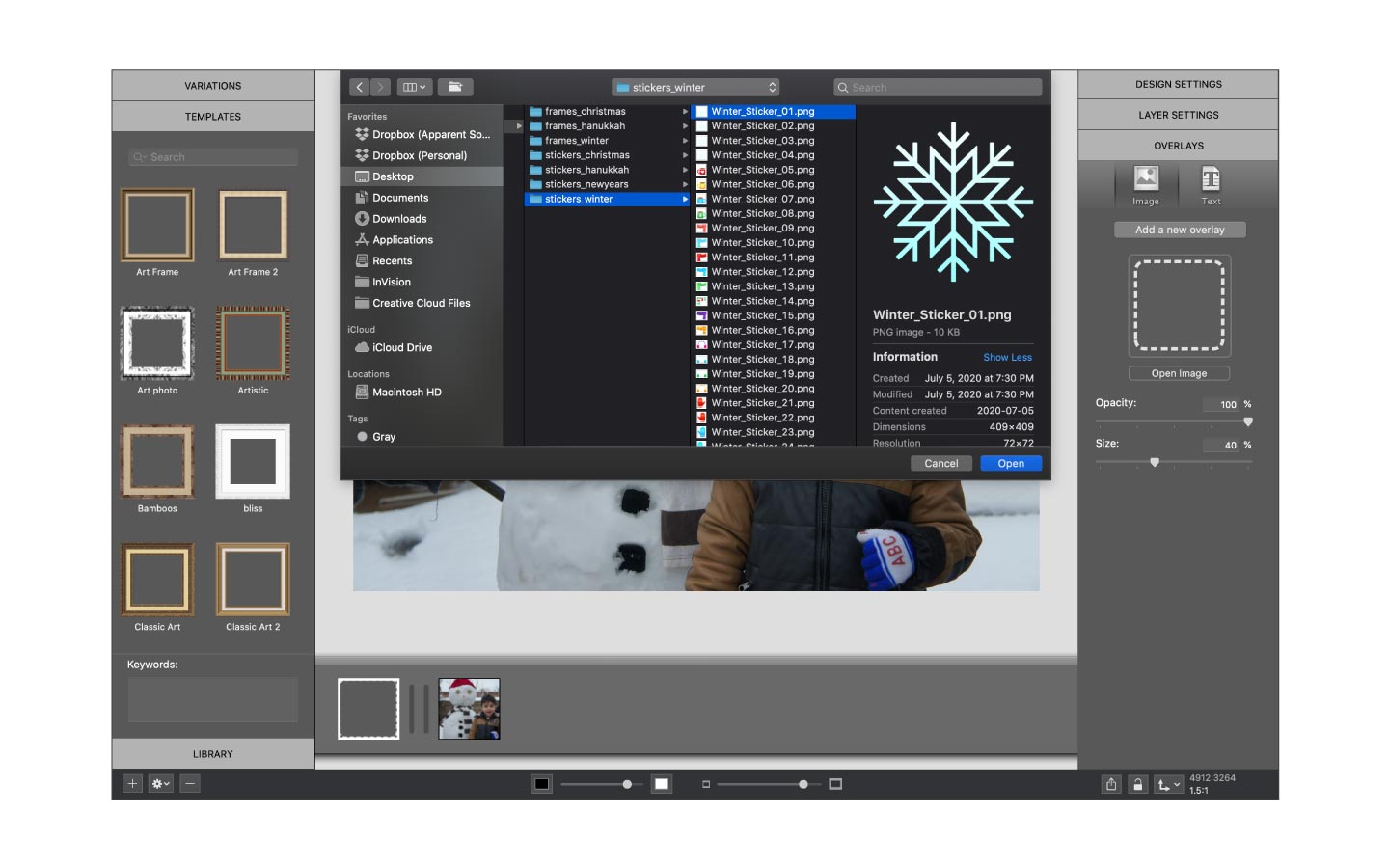 After you import a sticker, you can play around with layout and size. You can adjust the size of an overlay by using the slider bar on the right or by grabbing the overlay's corner nodes.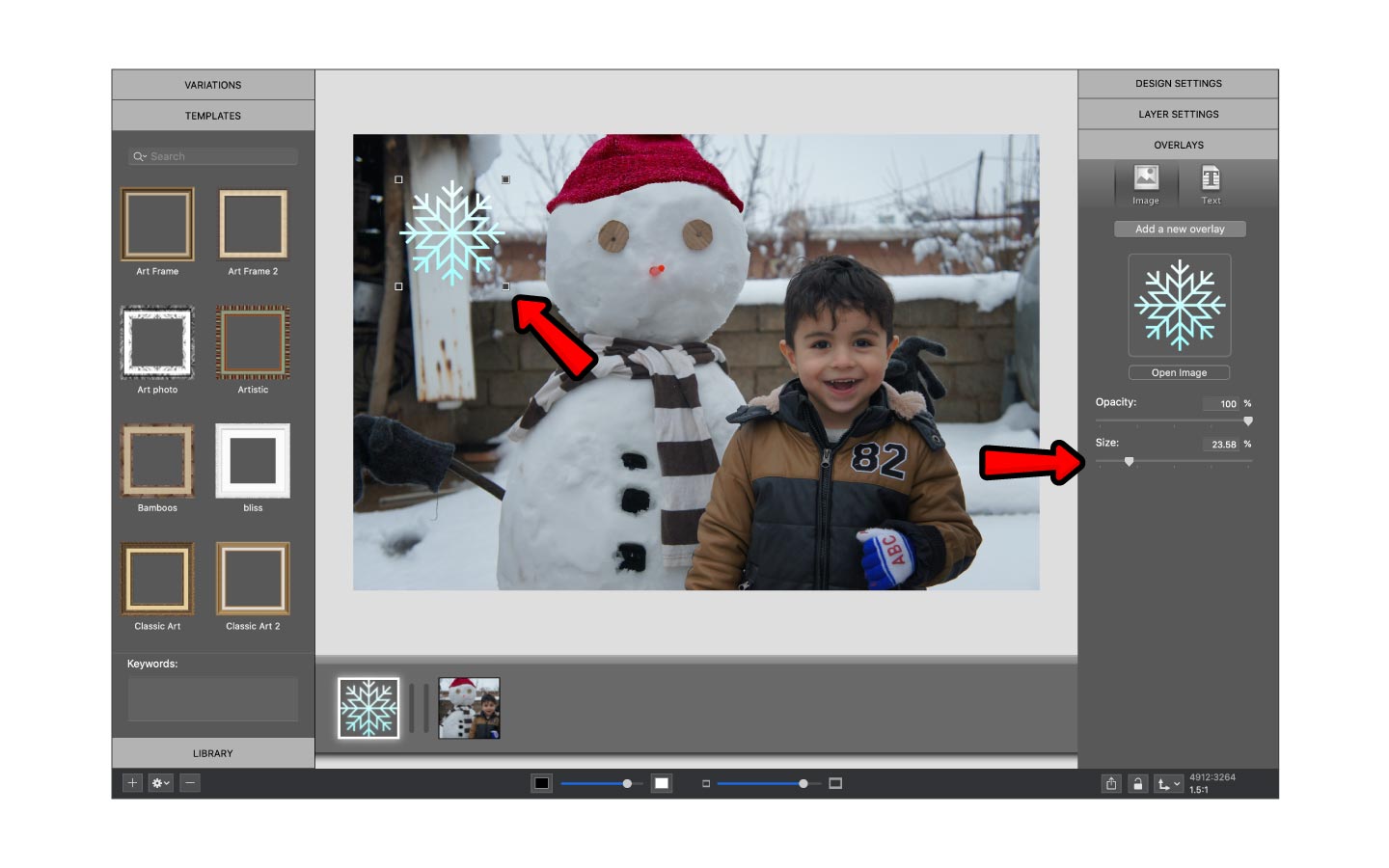 Now repeat the process and add some decorative elements to your photo. The Winter Holiday Bundle includes 172 graphics so the possibilities are endless.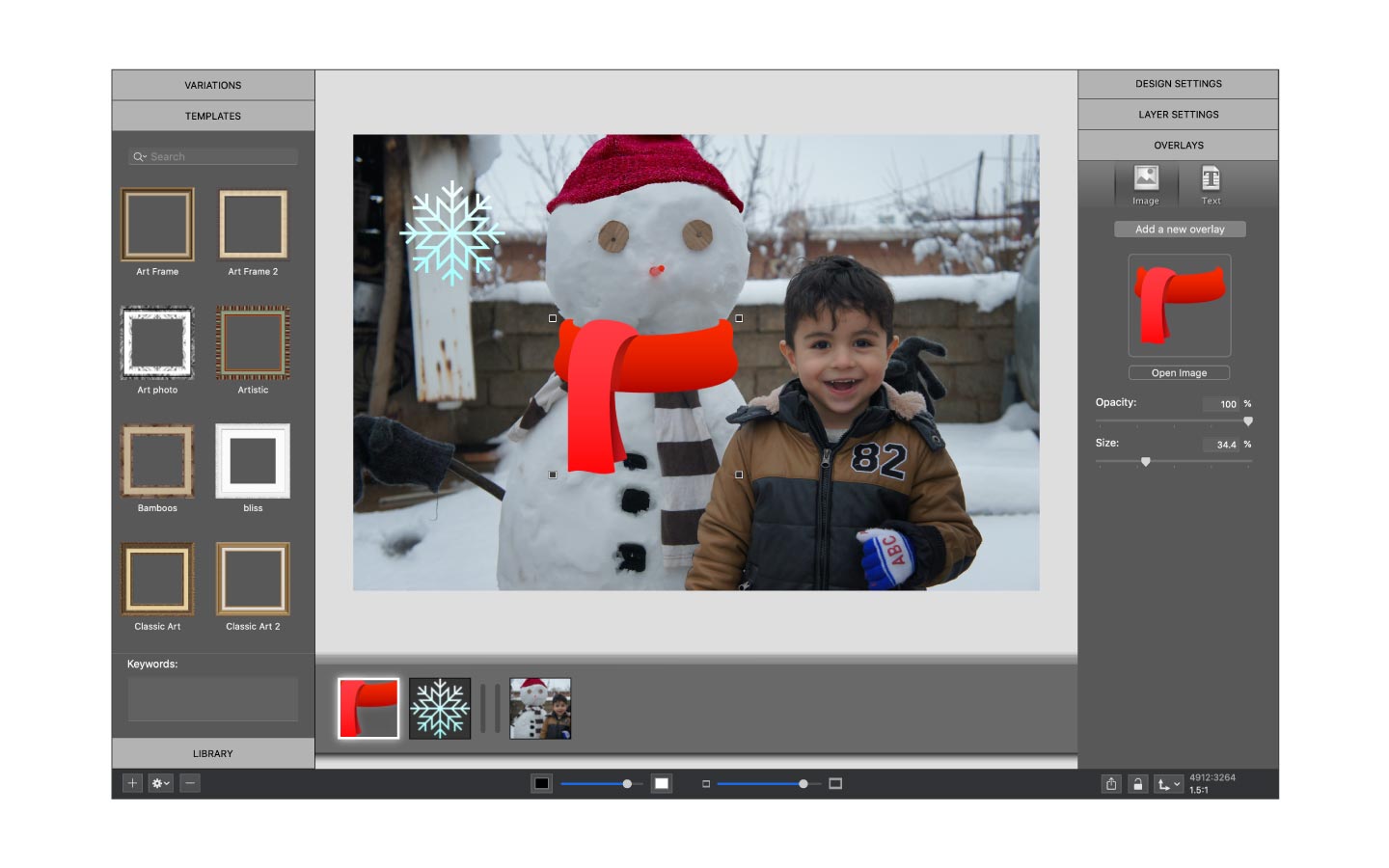 Add the finishing details and export it!
Once you get the hang of things, you can create an entire winter scene. We're going to finish this one off by adding a Christmas frame from the Holidays and Celebrations Collection. Finally, navigate to your recently saved image and share what you've created with your friends and family!

ImageFramer 4: Your art. Showcased.
Download the best-in-class Mac app for adding photorealistic frames and mats to photos and artwork today.