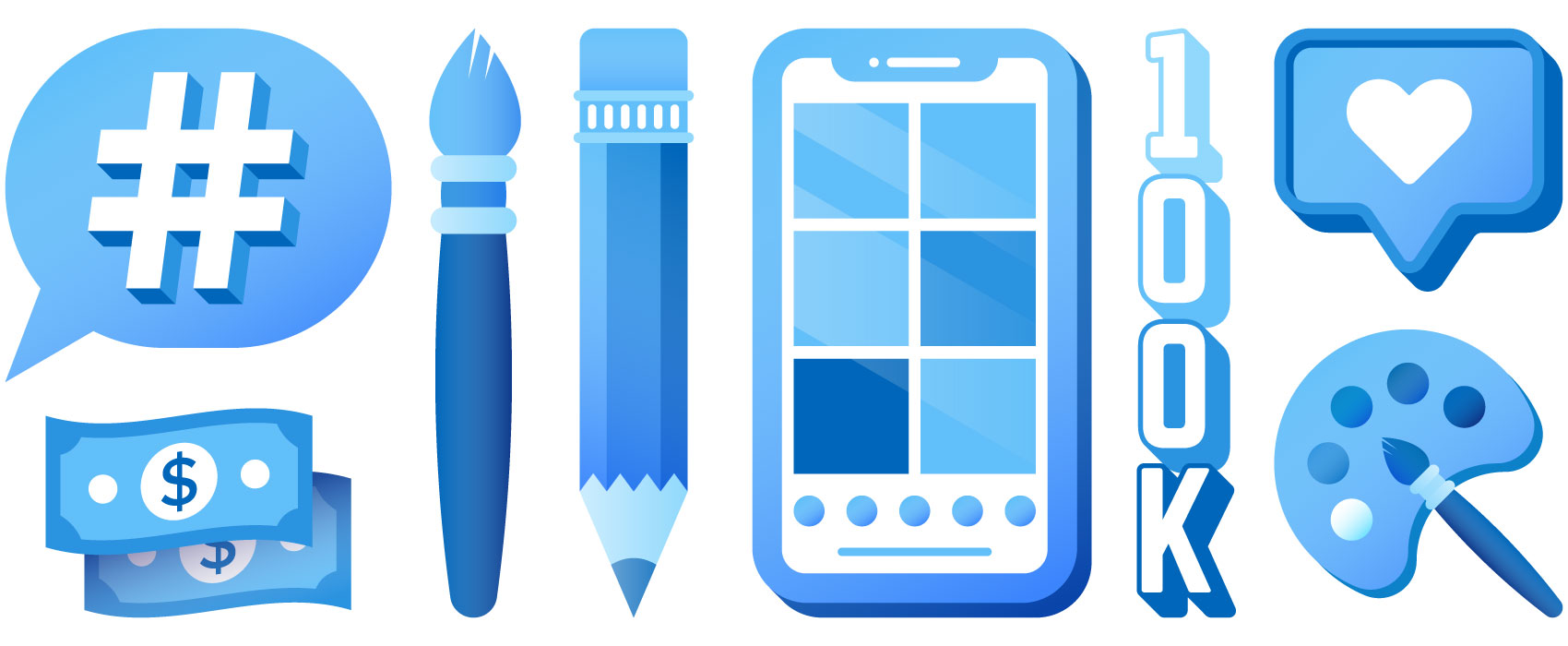 Instagram has become one of the most popular platforms for art dealers in the world. Many art lovers use Instagram for buying paintings—even Oscar-winning film star and celebrity collector 
Leonardo DiCaprio buys art on Instagram
. This article is for those who either don't yet have a professional Instagram account or who do but aren't having much success. Despite hundreds of stories of successful careers, not all artists become famous on social networks. Self promotion is hard, daily work to entice your followers to like you, yet at the same time it is a great opportunity to use all of your skills and gain experience. Check out some tips from 
Ashley Longshore
, the self-represented artist who became famous on Instagram and now sells her paintings for up to $40,000 USD apiece. So what exactly do you need to focus on for the successful promotion of your art on Instagram?

Make art from your art
In other words, make professional and original pictures of your paintings. Instagram adores high quality visual content, so making good photos is your primary goal. It would be highly advisable if you format your submissions in single style. Think about your account as a brand. See how Anna Kudriashova, Russian watercolorist, creates wonderful themed shots of her drawings. ImageFramer has an interesting idea for you as well. What about making your own online gallery? Help people feel like they are visiting museum or art gallery by showcasing your art in beautiful digital picture frames. Choose a single digital frame style, a single mat type, and a single approach to watermarking with text or image overlays. With thousands of possible combinations, ImageFramer offers plenty of options for branding.

Focus on relationships
Engage with your followers. Be ready to share interesting content, photos of your studio space, sketches, and stories about sources of inspiration (#inspo). All this creates your own history as an artist and draws followers to your personality. Selling on Instagram typically happens through direct message (DM) inquiries and is one part of an online presence. Interact with your followers by answering comments, creating polls and liking others posts. Oh, and don't forget to post something of value at least several times a week—be consistent. Engage with other artists. Shane Miller's artistic career on Instagram started when he reached out to Instagram influencer. "I asked if she'd trade a painting for a promotional post," he says. Now he is making 40% of his sales from Instagram.

Know the basics
There are many free or cheap Instagram techniques you can use to make your life easier! Hashtags (check out How To Use Hashtags To Promote Your Art), post exchanges, SFS (shoutouts for shoutouts), sponsored posts, stories and many others. Before starting your Instagram project, it would be wise to learn the technical side of this sharing medium and use it appropriately. Make sure your Instagram profile is connected to your website or Facebook business page. Don't forget to update it regularly and be ready for spontaneous success. That being said, as soon as you get an order, you want to be at least set up in PayPal and know exactly how you want to get payment and how to ship your piece of art. Life is changing, social media is changing, and we all need to learn and grow every day to stay ahead of the curve. Hopefully these little tips helped you to venture further down your own artistic path.
ImageFramer 4: Your art. Showcased.
Download the best-in-class Mac app for adding photorealistic frames and mats to photos and artwork today.