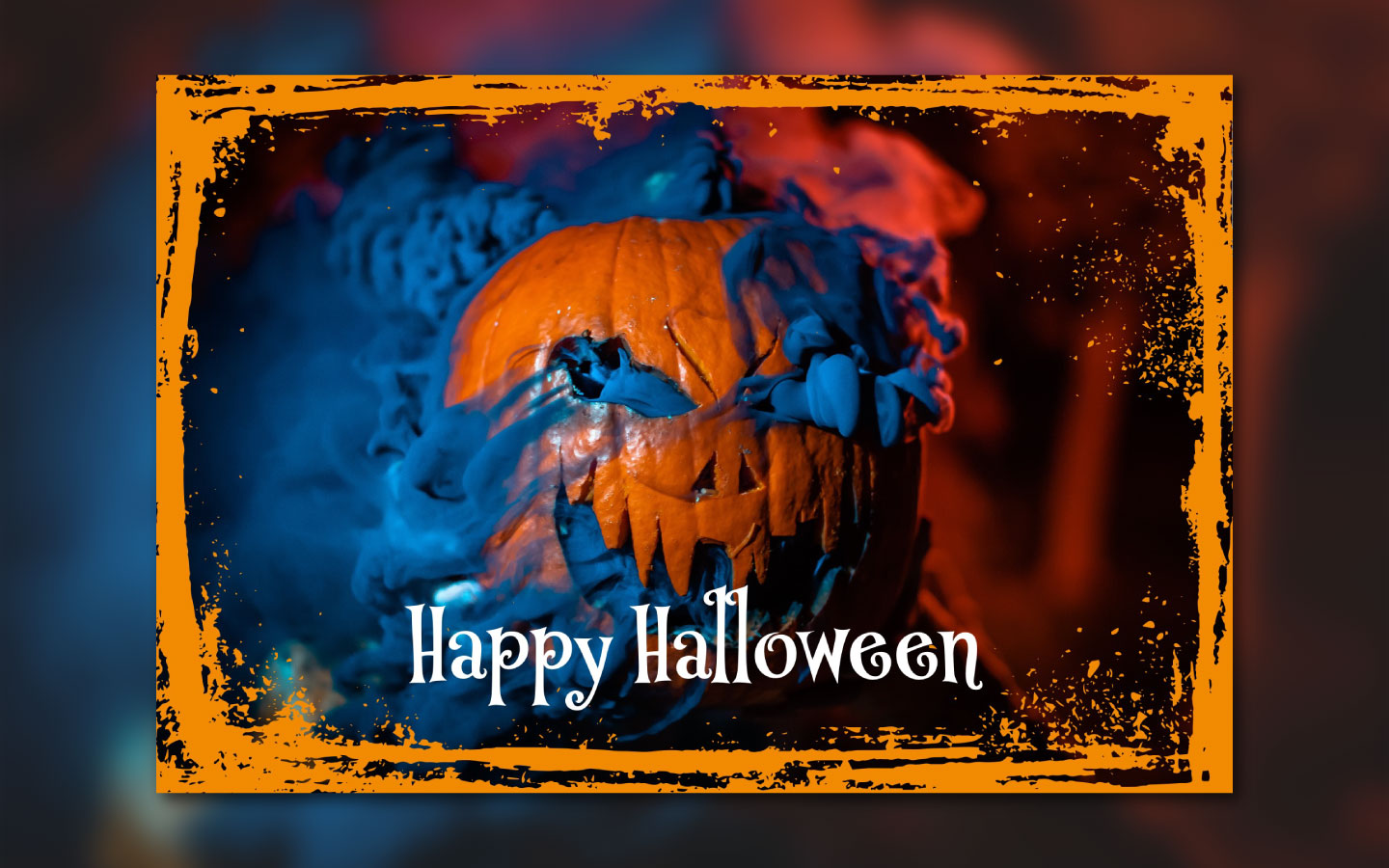 ImageFramer is a versatile photo editor that comes with a bundle of features that are perfect for customizing frames and borders. In this blog post, we will cover the Colorize option that can turn a basic frame into color popping perfection!

Open ImageFramer and add a photo
For this tutorial, we will create a Halloween graphic that can be used for a social media post. Start by dragging and dropping your spookiest image into ImageFramer or download one for free at Unsplash.

Choose your frame
The ImageFramer library has a huge collection of frames and every single one can be transformed using the Colorize feature. Today, we will use a grunge frame that was exclusively available to ImageFramer's Gold and Silver supporters. Choose a frame from any set in the Colorize Collection to most easily follow this tutorial.

Colorize

the
frame!
Colorizing a frame in ImageFramer is as simple as clicking a button but the end product should also look good. After you have clicked the colorize checkbox, adjust the color with the options to the right. Click the color rectangle to use any color picker tool (color wheel, colored pencils, and so on) or select a color from your image with the eyedropper tool.

Add the finishing details
Once you have found a color that you like, you can add more details and effects such as a drop shadow, opacity, or text and image overlays. Because this is a Halloween promo, let's add a text overlay to wish our followers a Happy Halloween! Navigate to the panel on the right and select OVERLAYS. Next, select Text, then click the button that says Add a new overlay and type your desired text. Highlight the text and use the text styling tools to get the look you want. ImageFramer Pro users can add file data fields like date and location here as well.

Export the image and post it
Like what you see? If you're happy with your masterpiece, then go ahead and save it to your computer. Finally, navigate to your recently saved image and share what you've created on your social media accounts!
ImageFramer 4: Your art. Showcased.
Download the best-in-class Mac app for adding photorealistic frames and mats to photos and artwork today.