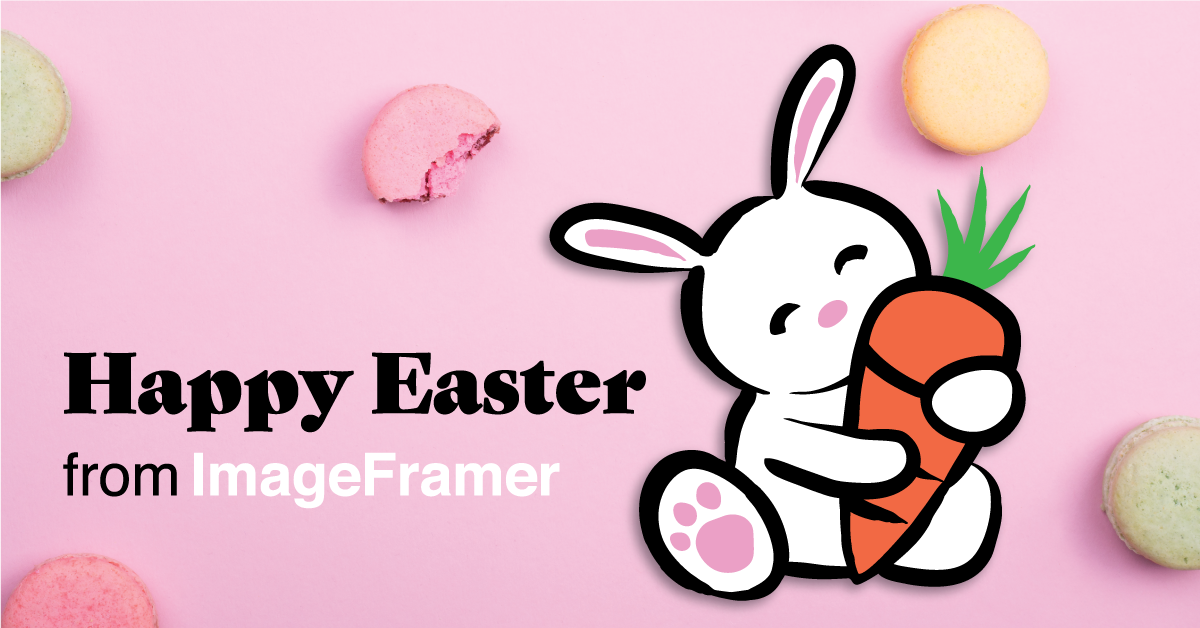 We've added eight new designs for Easter. These frames can be updated from the online library. If your ImageFramer doesn't notify you of the updates automatically, you can do so from the ImageFramer menu.
The designs were added to Easter set in Holidays and Celebrations collection:

Holidays and celebrations
Easter
The new designs come in three different types:
Two full-frame character designs:

Bunny

Chick
Three borders:

Carrot

Easter Egg

Easter Sprinkles
Three special corner layer:
These frames can be added to add these special cute characters to your greeting card to photographs. They don't take much space.

Happy Easter

Happy Bunny

Happy Easter Carrot