NOTE: This offer is no longer available. This page is kept for historical reference only.
If you enjoy ImageFramer and would like to support its further development, we now offer a way for you to express it and get additional benefits.
Introducing ImageFramer Supporter Silver and ImageFramer Supporter Gold programs.
In addition to the warm feeling of helping a small indie software company succeed in making an application that you use better, supporters get special benefits, as follows:
Silver Supporters
A special collection of frames, called Colorize. This collection has four sets. One set has 15 "grunge"-style full-size designs that can be colorized to any color, then used with opacity, layers, and so on, to create interesting grunge-style effects for your photos. The other set has 20 doodle-style frames that can also be colorized, scaled and layered, for additional effects. These are perfect for family photos, scrapbooking and social media! Two additional sets offer the same designs as mask frames, allowing for a wide range of special effects. Save as PNG, PSD, or TIFF to preserve transparency, then use as an image overlay in ImageFramer or anywhere else you need a standout digital image. This collection is exclusively available to ImageFramer Supporters.
A 25% discount coupon for any ImageFramer license to share with your friends and make them happy.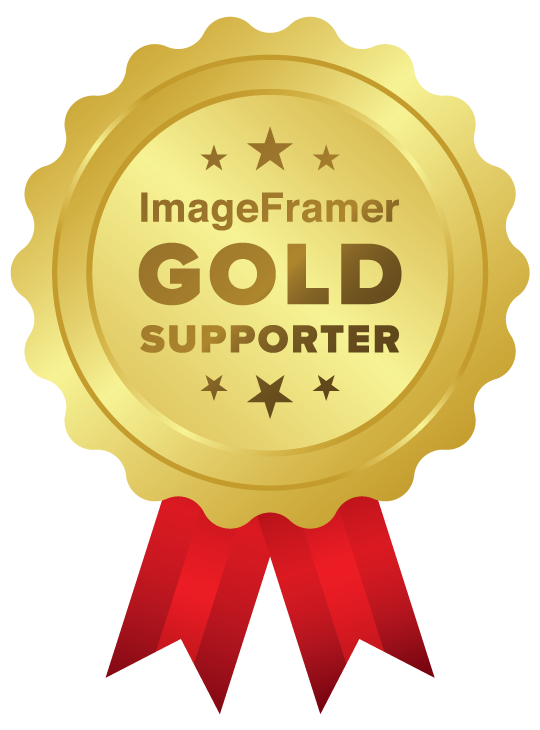 Gold Supporters
"Colorize" frame collection, as explained above

Receive existing and new paid frame packs for free

A 30% discount coupon for any Apparent Software application (ImageFramer, Trickster or Cashculator) to share with your friends (or maybe for you)
A special, personalized surprise envelope in your mail
A free upgrade to the next major ImageFramer version
Supporters may receive additional benefits in the future. Silver support level is priced at US$19.95. Gold support level is priced at US$49.95.
Choose your Supporter level now to receive these exclusive benefits: